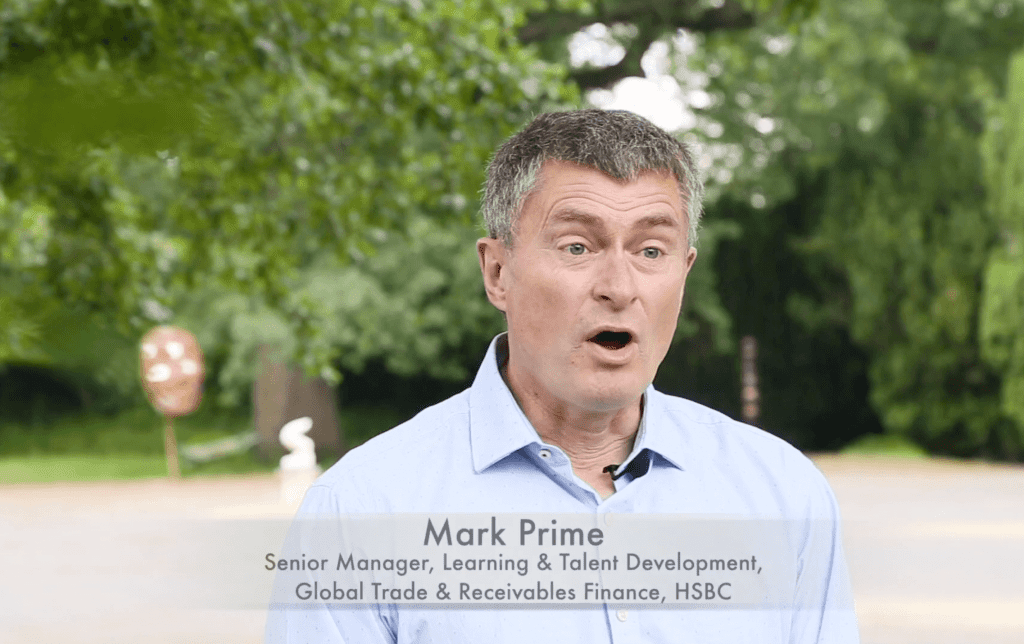 HSBC
Global Sales Manager Training Programme, eLearning Module Curriculum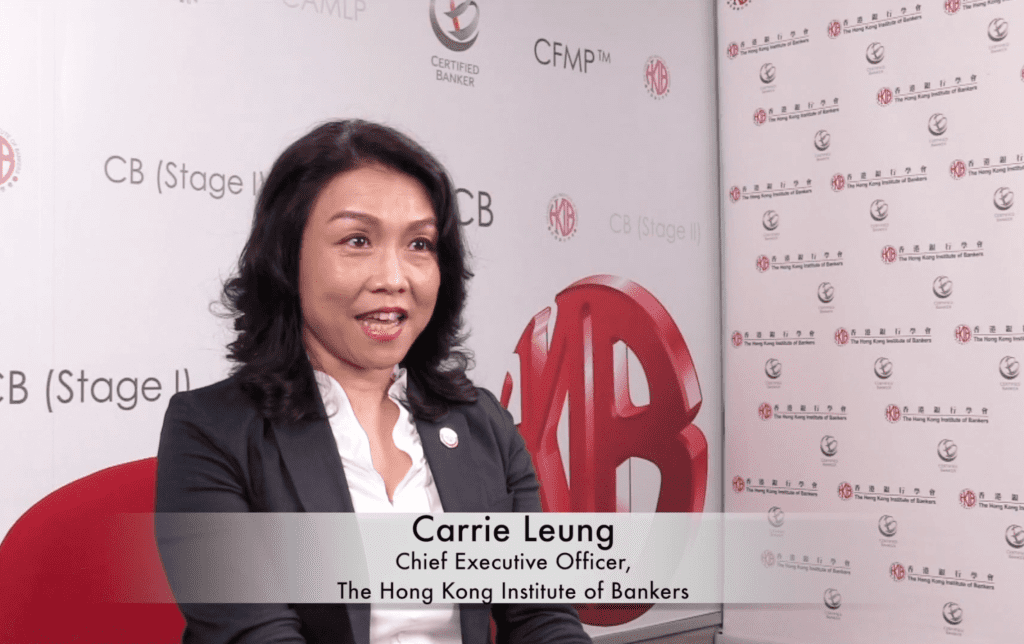 HKIB
eLearning Platform, eLearning Modules for Hong Kong Bankers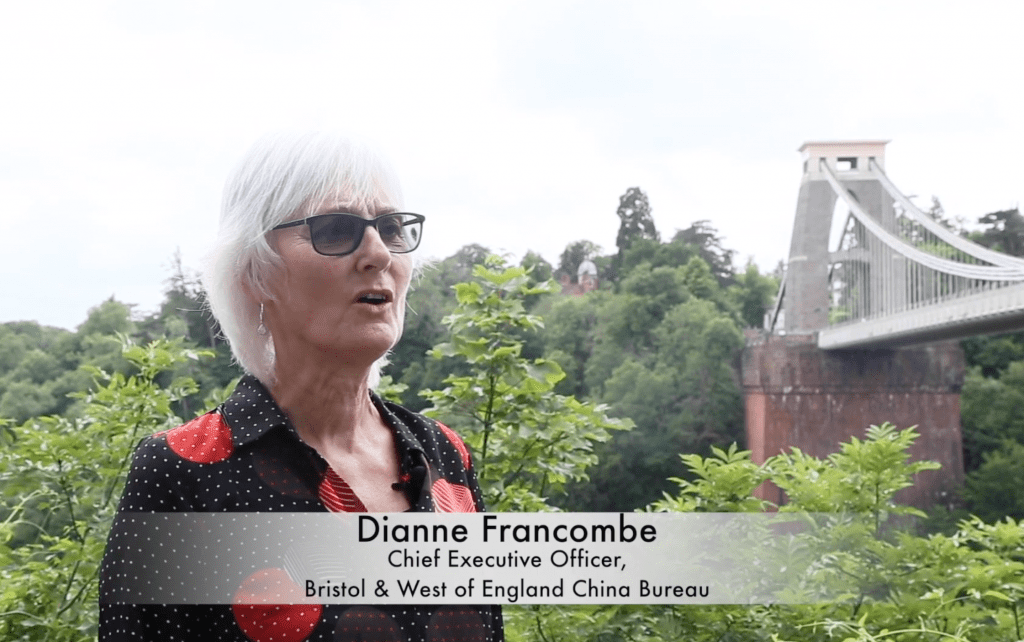 China Bureau
Board of Director Strategic Planning Away-days, China Trade Mission, Webinars, UK/China Trade Promotion & Development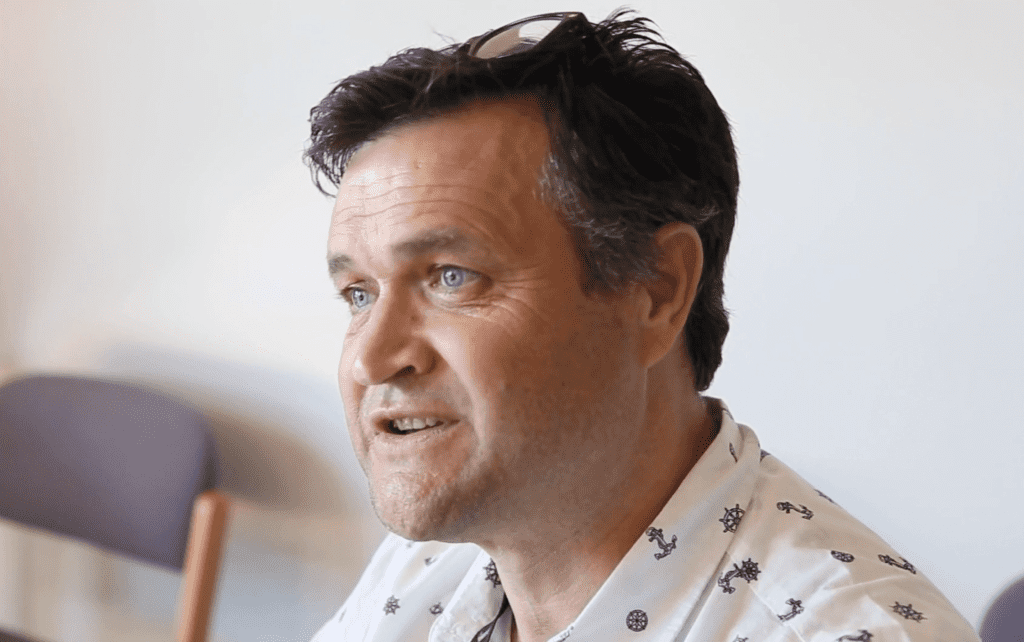 South Somerset District Council
Senior Leadership & Management Training, Wellbeing, Coaching Skills, High Performance Teams Skills, Performance Management Skills, Mentoring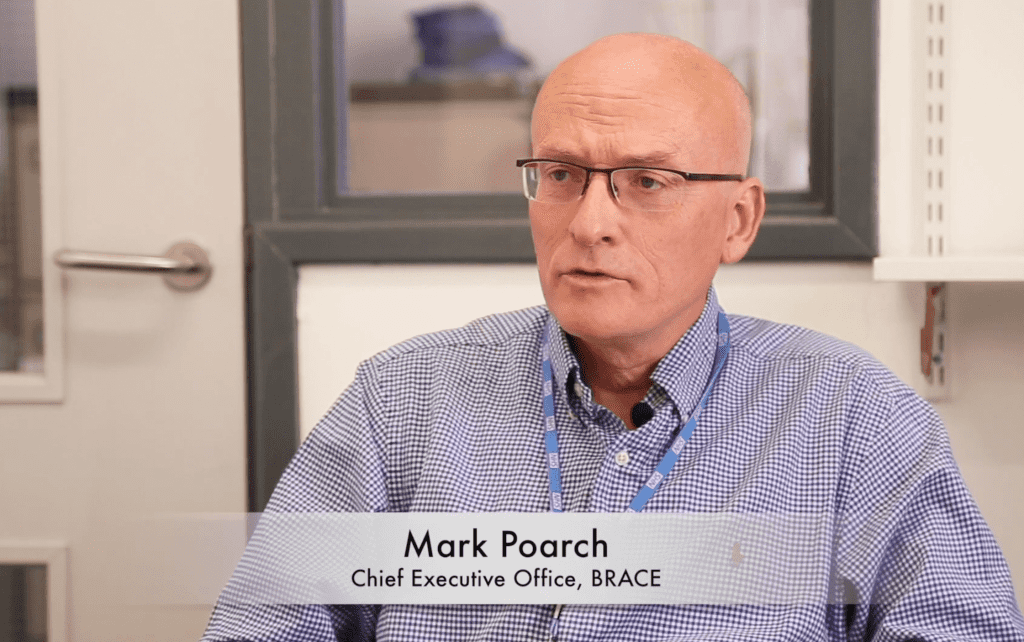 BRACE
Online Training Consultancy, Webinars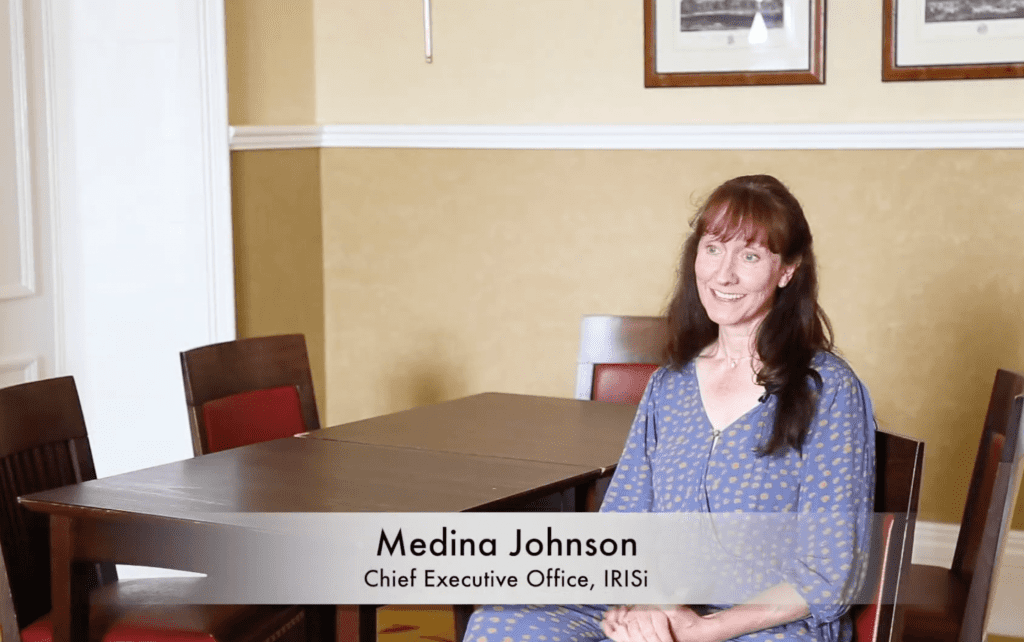 IRISi
Board of Director and Stakeholder Strategic Planning Away-day, Training Consultancy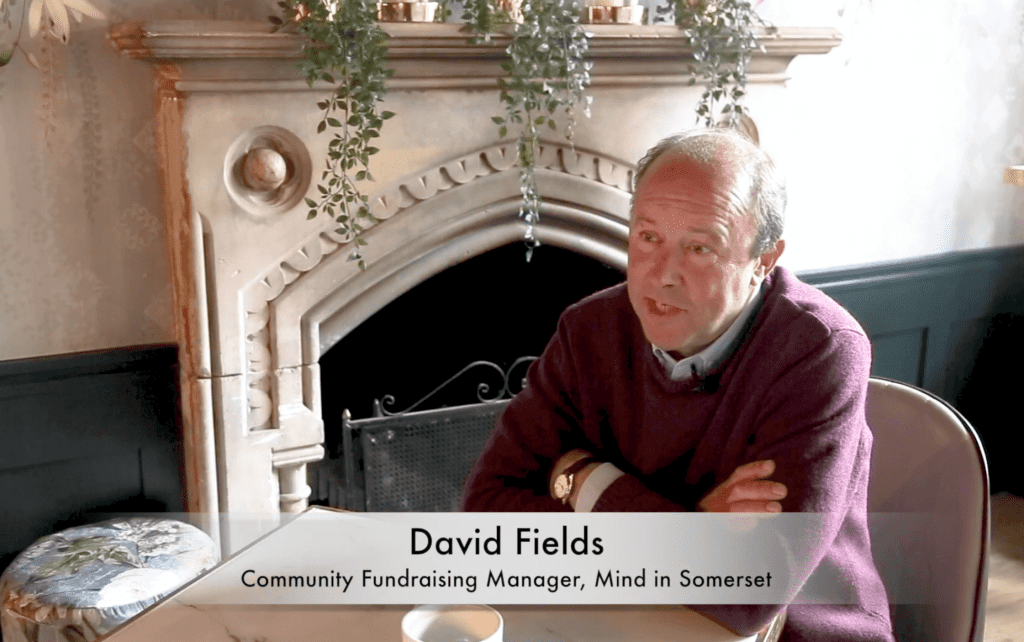 Mind in Somerset
Training Consultancy, Strategic Planning Away-Day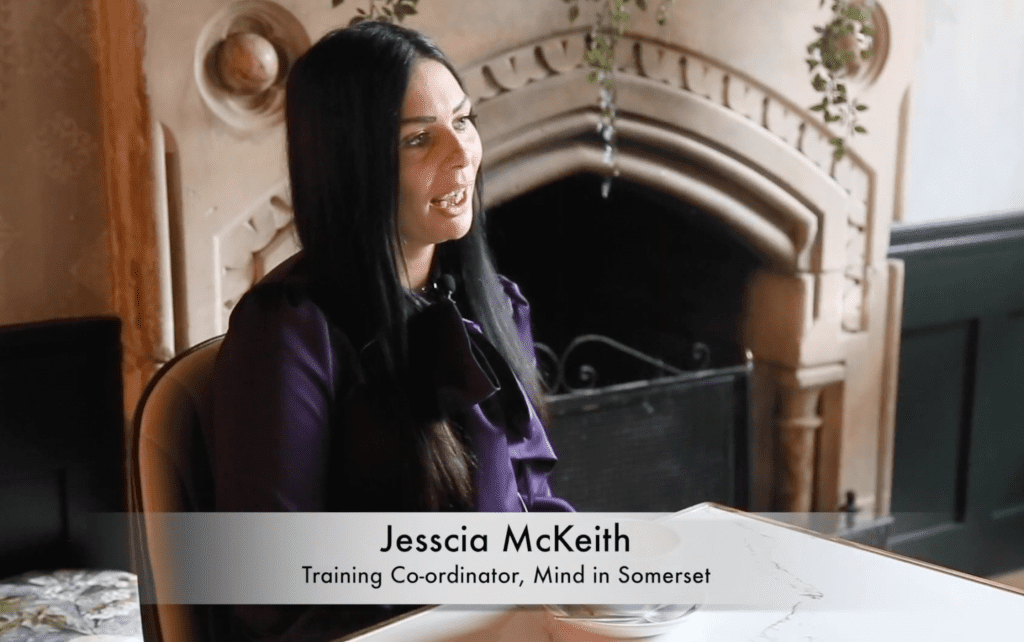 Mind in Somerset
Employer Training Partership, Mental Health Training Design & Delivery for Senior Leaders and Managers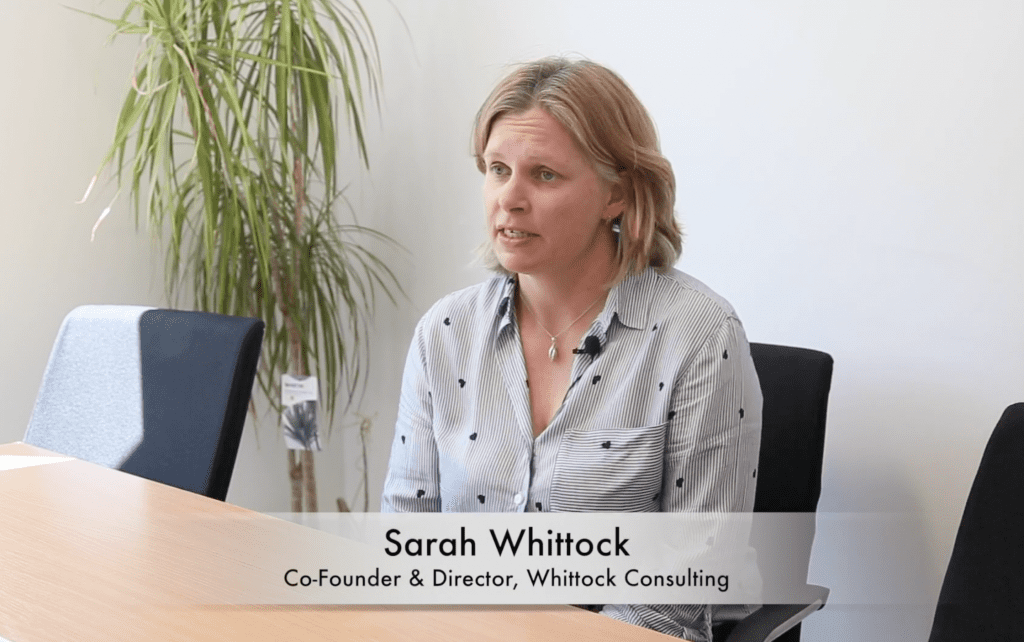 Whittock Consultancing
HR System Implementation, Mental Health & Wellbeing Training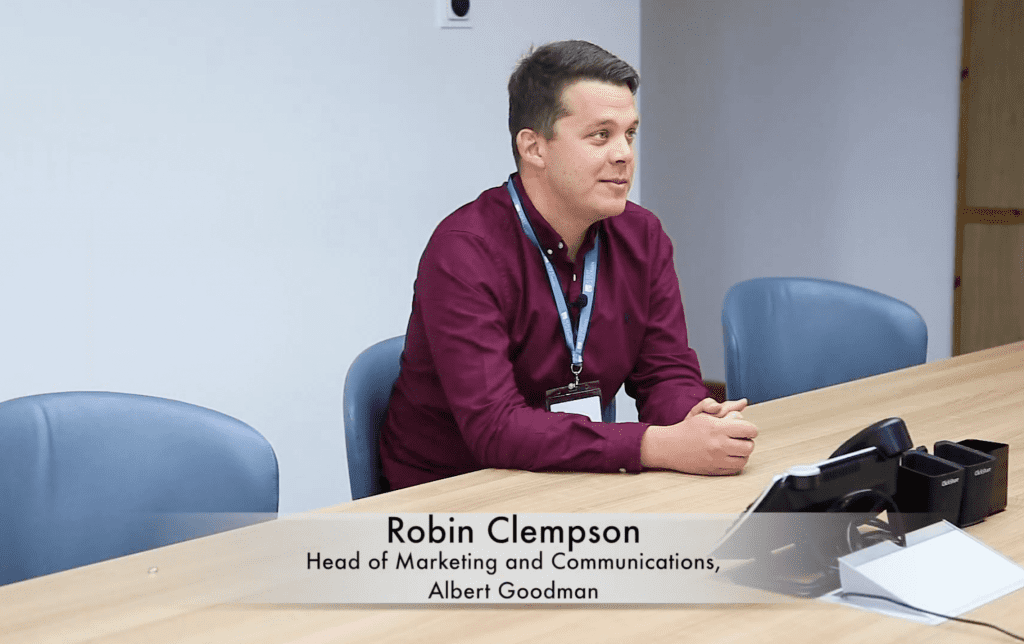 Albert Goodman
Training consultancy, Sales Training and Development, Cross-departmental referrals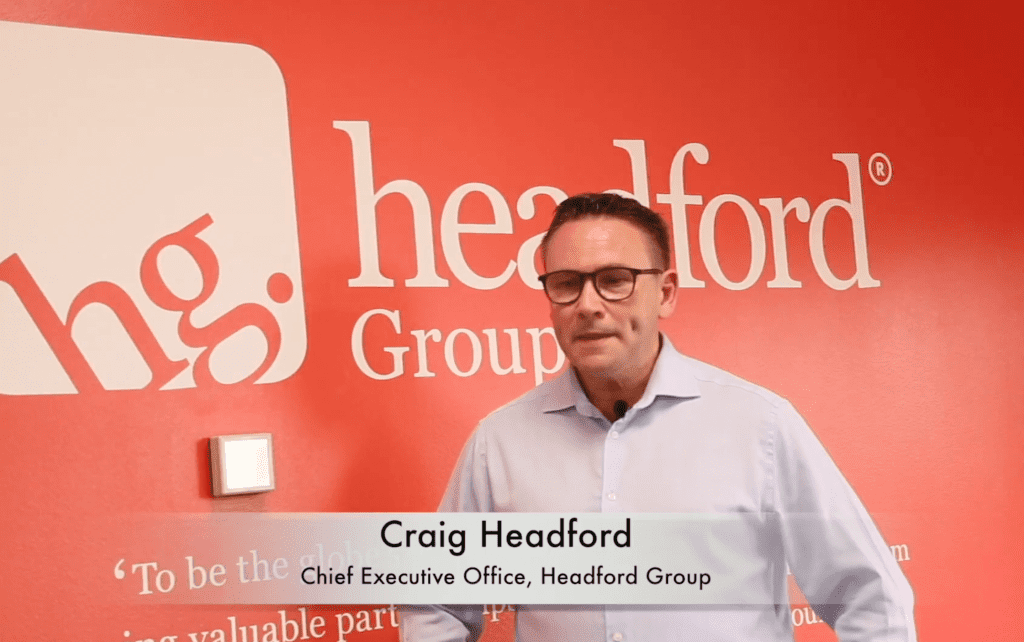 Headford Group
Leadership Team Strategic Planning, Sales Team Training, HR Services
A significant amount of change, challenging targets and a flatter management structure made a compelling case for a step change for the AA's Operational Senior Management team's performance.  The previous three years had seen a rapid transformation and a re-focus on improving customer service and day to day efficiencies.
The team is responsible for the entire breakdown service, including call centres and patrols. However, they wanted to bring more rigour and alignment within the team as there was not enough time invested in improving how effectively they were working. They needed greater team cohesion and alignment on shared goals and accountabilities – otherwise, they were at risk of undoing some of the good that had been achieved. All this convinced our client that they needed external support and we applied a fast track programme to improve leadership team capability, bringing together key leadership disciplines to run their business operation more effectively to improve results.
The programme provided a structure, along with tools, to reflect as a team and create a roadmap for executing their strategy and goals, commitments for performance improvement and a shared understanding of key leadership principles that each needed to adopt. Overall the biggest benefit of the AA Operational Leadership programme was the increased focus on team planning and prioritisation with tailored facilitation to accommodate the dynamic nature of their business.
Steve Dewey, Operations Director said "for me the strength in our programme, as opposed to other options, lay in the fact our development was directly linked to achieving our business plans and results. We included monthly development reviews to ensure leadership team alignment, accountability and progress on embedding leadership team principles and disciplines. In an operational team, planning can get a bit neglected because you're so busy with the day job. However, our programme provided clarity around what we had to deliver as well as improved the team's interaction with each other and important Leadership disciplines.  It also gave us greater foresight and judgement which continues to positively influence our business results. I believe this work contributed directly to us being classed as the best for service by Which? but most important, objective setting and delivering on these has now become part of our culture – which was the whole point of our programme."
Honk Kong Institue of Bankers
Digital Learning Strategy
The Hong Kong Institute of Bankers is responsible for accreditation and professional development of Bankers across the special administrative region of Hong Kong. We have developed an eLearning strategy to support their organisation. The first of three phases has involved immediate commercialisation opportunities through eLearning content to provide a comprehensive library of over 500+ financial services courses to support their existing qualification framework, seminars and training workshops. We successfully launched HKIB eLearning portal during May 2016 to Corporate Banking and Personal Members. Over the course of the next year we are supporting the institute to develop and evolve their digital learning strategy.
Dr Wai Hung Yeung, General Manager Professional Competence Development & Membership said 'Hewlett Rand contributed greatly to the successful launch of our new e-learning platform and we are now focusing on developing our strategic approach together.'
Video simulation for blended learning solution
EDF Energy has begun its work on the first new nuclear new build in the UK for over 20 years. The site at Hinkley C in Somerset will eventually employ over 25,000 workers in a complex supply chain managed by EDF. Nuclear is an industry that has particular training challenges. All its employees, wherever they are based in the supply chain, need a proper understanding of expected behaviours to ensure that communications amongst stakeholders are clear. There is no margin for error in constructing a nuclear reactor.   The strategy being developed by EDF to ensure inherent good nuclear behaviours throughout the supply chain is to create a common set of overarching nuclear values.
It is hoped that these values will underpin the behaviours of every employee, whether contracted or otherwise.   The issue to solve was how to demonstrate the importance of standards of behaviour throughout a supply chain consisting of many companies, each with their own particular business challenges.
As part of a top level blended learning solution nine five-minute video simulations scenes to support a facilitated workshop by experts as part of an ongoing narrative of the building of a fictional nuclear power station that has been destroyed by a series of interlinked bad engineering events.
The videos look back at the faulty practice, poor communication, tick box safety exercises and lack of care within the supply chain leading up to the nuclear accident.   The videos were created into a case study drama whereby characters are recognisable and the storyline gripping as they revealed the catastrophic effects of risks associated with poor management supervision and lack of attention to safety policies and procedures.   Videos were produced with technical nuclear experts to script the video training including:
Storyboarding; Scheduling; Casting (actors); Location scouting; Props & costume organisation; Logistics; Filming; Post Production
The suite of video training has been incorporated and now being used in day long workshops and a scaleable e-learning package that examines the real life behaviours depicted in the drama.   After each five-minute scene, participants are asked questions about the behaviours demonstrated in the video. The response has been powerful and emotionally charged because of the dramatic interaction of the participants with the material.
The learning outcomes elicited both from the ongoing workshops and from the responses to the measurement tools in the e-learning packages, show the video has been engaging, memorable and responsible for uplift in understanding for supply chain managers about the values that EDF Energy is trying to instil in its workforce.
In terms of efficiencies, the flexibility of the video learning package, both as an offline and online tool, has allowed massive saleability across a diverse, multi-location based workforce, saving EDF Energy hundreds of thousands of pounds, whilst ensuring the training is reaching its target through online measurement.
Key account management development
In recent years the vocational education sector has seen significant challenges in meeting the needs of local enterprise. In parallel, government funding cuts and a more competitive environment has meant that the sector has had to become more commercially focussed to partner more closely with private enterprise.
The City of Bristol College is no exception and has undergone rapid change and a key initiative in addressing these issues was to introduce a new client and business development ethos, so as to meet its clients' needs more closely and build stronger relationships with its key accounts. This was achieved by the formation of a Business Development Management (BDM) team, headed up by Will Cookson, Director of Partners in Business who needed a consistent, effective and robust approach to develop their key account relationships and to up-skill BDM team members to secure more apprenticeships with local employers, engage more closely with SMEs and to manage larger key client relationships.
Therefore, we designed a blended learning programme of workshops, facilitation and coaching to work with the team to embed a new business framework, tools and skills to bring out sustainable team business development performance and results.   The first objective was to align everyone behind common operational principles and to bring greater team cohesion, with a shared vision and plans to align everyone's efforts, to clarify roles and responsibilities and to begin to outline a new approach to increased apprenticeship volumes and stronger client relationship management practices.
A new business development framework was introduced to align the team behind a common approach through a series of workshops. The team worked through a structured process to develop and tailor a set of business development tools and approaches to support 'pitching' and deepening client relationships. They also developed new strategies, consistent sales and key account management skills. The programme included one to one client meeting observation and coaching to evaluate and embed the new approaches, with the final stage assisting the team in creating a key account management planning methodology for developing their top tier client portfolios, along with effective marketing collateral and approaches.   Will said, "the programme brought together a more cohesive and focussed team with a common purpose and approach and a suite of business development practices that has driven up apprenticeship volumes and instituted stronger client engagement. We've also developed a number of new initiatives which are improving business development and client relationships, including sector-specific marketing seminars, more commercial courses that are being developed in response to employer demand, pre-sales cross-functional client engagement with curriculum specialists, new marketing collateral, a new CRM system and new sector-specific enterprise forums.
Building a high performance team
Olly Swayne is Operations Manager for Select Service Partner (SSP) at Bristol Airport responsible for providing catering facilities for some 6,000,000 passengers each year.  Olly leads a team of between 100 and 200 people, depending on the season, who work in businesses representing global, national and local brands such as Dexters, Starbucks, Burger King, Soho Coffee, Bar Zero 9, Caffe Ritazza, Caviar House & Prunier. His business is 24/7 and aims to deliver brilliant operations and brilliant offers through a team of brilliant people:  The team are passionate about maintaining SSPs position as the UK's Food Travel Expert.
Since taking over the reins Olly restructured the Management team and implemented a gradual business improvement programme to drive productivity, profitability and engagement.  Part of this process has focussed on identifying and developing talent across the business in order to build 'bench strength' and provide strong succession to sustain growth over the long term. However, Olly realised that there was still a cultural and behavioural challenge ahead "Once I had the right management team in place one thing that had struck me was that managers appeared to operate their businesses in silo's, rarely exchanging best practice, ideas or resources.  If I could get the management team to work better together as a team the potential for growth was obvious. I felt we had to improve our overall team game:  There was a lack of a team values and there was a need for some simple leadership development in order to improve the engagement of our wider team and their relative performance.  To achieve this, I felt that we had to really get away from the intense working environment and invest in a team development programme that would prove memorable, fun and inspiring!'
Olly contacted us and we designing a team transformation programme together with specific objectives for a tailored teambuilding that could tackle the business challenges. We designed a unique programme to meet the specific demands and pressures of a catering environment, working with a management team of twenty-four managers.
Olly said,'I was so impressed with the whole event and by how well my team came together during our programme – it has given us all a shared perspective that has helped us all communicate better than ever before. It has truly brought the whole team together and released the potential of everyone working closer together as a management team.  We're in a much better place to sustain our successes into the future and ensure that the whole SSP team share in that success!'
Developing Leadership Successors
THE COMPANY
Burton Sweet is an accountancy firm focusing on the south west through its offices in Weston Super Mare, Flax Bourton (Bristol) and Shepton Mallet offices, offering chartered accountancy and business advisory services.
THE CHALLENGE
In 2016 the directors, Geoff Cole and Neil Kingston, were looking at selling part of the business – an office in Thornbury and Wotton under Edge, plus the Dursley and Gloucester offices.
They put their combined skills to good use with Geoff focusing on compliance issues and back office matters and Neil concentrating on the sales side and continuing to keep teams in other offices focused. The programme went smoothly, and they sold that part of the business in 2017, leaving them to focus on the next phase of strategic change.
As part of their plans for the future, both Partners planned a reduction of their responsibilities and agreed to install more training into senior management in the Weston Super Mare, Flax Bourton and Shepton Mallet offices. They weren't clear at that time who would run those offices but knew that Geoff and Neil would move away from active management.
Neil was seeking to retire in March 2019 and would mentor Flax Bourton; Geoff was going to mentor Shepton Mallet and Weston Super Mare.
They chose Richard Lowe of management development specialist, Hewlett Rand, to lead training programme 'leading for growth'.
As a leadership and management coach, Richard had already worked with Geoff and Neil for a number of years.
As part of the programme's launch, Richard ran two sessions where Geoff and Neil laid out their passion and vision for the firm to around key staff and managers and the type of management skills that would be needed for the future.
THE BACKGROUND
Sadly, an entirely unforeseen event occurred in June 2018 when Geoff passed away. This was a shocking event for colleagues and clients from a personal perspective; for many he had been a mentor and staff were very close to him.
Geoff had been full of ideas and enthusiasm for the future, part of which was the training programme which the firm had started with Richard shortly before Geoff's death.
Circumstances dictated that business must continue despite the tragic events and Neil transitioned to also taking on Geoff's position, so it became even more essential for the team to go through the 'leading for growth' training that Richard led.
"Richard really got what we were trying to do. He was very helpful in bringing the team together and helping us grieve together and to look at areas of the business to process that."
Moving from technical skills to commercial awareness
Richard delivered a series of 6 sessions as part of the 'leadership for growth' initiative throughout 2018.
"Richard's involvement was very useful from the perspective of teaching commercial skills rather than accounting tasks and encouraging those on the programme to look at the organisation as a business rather than a profession, especially where technology and client-focused skills were involved."
The training programme opened the managers up to ideas around commercial skills and running a business, covering sales and marketing strategies as well as management skills.
Richard also conducted 360-degree feedback appraisals and follow-ups; around 30 in total. Richard's coaching skills came to the fore as, in addition to the leadership programme, through the individual sessions he was able to facilitate the team's grieving process and help guide them through uncertainty.
The 360-degree feedback appraisals, combined with the training programme and briefings from Richard provided Neil with the clarity he needed to see who would be the future leaders who would have the management skills and commercial acumen to develop their offices as he started to move away and have a lighter touch.
"The training helped make people realise the complexity of running the practice. They understand now everyone must pull together and earn the work."
"Richard was teaching managers valuable skills outside tax, accounting, and audits – such as how to motivate teams, win new business, promote their practice and develop networking skills. He also helped them realise the wide skills base they would need to become a partner or manager and how difficult it could be."
Confident and astute teams
The test of any successful leadership succession planning programme is whether a business can run smoothly without the owner or managing partner being there. Neil explains,
"At the end of the programme, I felt sufficiently confident in the team to take a 10-week holiday. As a result of the programme and teamwork, the management team were far more motivated and took on greater accountability. Shortly after my return, Burton Sweet posted our best ever results in Q1 2019."
"Hewlett Rand's training was great value for money."
Alliotts, Chartered Accountants & Business Advisors have a strong reputation with their clients for high quality and personal service. Alliotts have over a 100 staff spread across several UK offices.  To maintain their client focus and ensure they consistently deliver excellent service they regularly hold Partner and Staff conferences to communicate their ongoing plans for their firm, share best practice and bring together new and existing team members to continue to take their business forward.
We have delivered several Partner training events as well as staff conferences and away-days for both Alliotts UK and Alliotts Worldwide Alliance of Independent Accountanting, Law and Consulting firms covering Partner team development, business development and strategic planning support.   For each project we provided tailored design and delivery support from meticulous planning to successful execution to meet key strategic and developmental objectives to inspire, engage and engendered greater alignment and cohesion between Partners and their wider teams across their UK offices.

Team Leadership Development
Scale up to Grow Globally
Digital TV Labs was a UK based Quality Assurance and testing services provider offering certification, testing services and test tools for the Digital TV Market. The company was founded in 2004 in the University of Bristol SETsquared Business Incubation centre.
After the company left the University incubator to its own premises in Bristol the business began to scale up in the UK as it expanded its digital testing and engineering team for digital TV and smart devices.
As the demand increased for their services, consultancy and digital capabilities to international markets, Digital TV Labs opened a sales office in Hong Kong Science and Technology Park to service local clients based in mainland China, Taiwan, and Japan.
As digital devices became increasingly prevalent and smart technologies grew, the demand for Digital TV Lab testing meant the company scaled up rapidly. Hewlett Rand was brought in as the top team expanded, to build top team cohesion, strategic planning and development, as the company began to broaden its reach to new international markets as it scaled up globally.
Hewlett Rand's programme of support included executive team strategic planning facilitation and high-performance team leadership skills development, as part of a series of regular away-days to maintain strategic focus and progress plans and skills for growth. This support included team and individual coaching and management consultancy, to enable organisational development.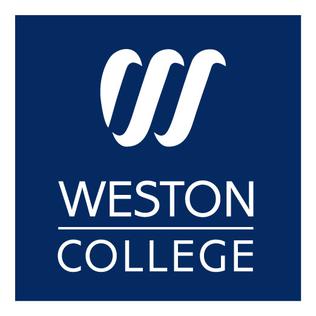 Accelerate, supports organisations across North Somerset as an innovative project, funded by the UK Government through the UK Community Renewal Fund. Project partners include North Somerset Council, The FoodWorks, North Somerset Enterprise Agency and Weston College.
'We want to see North Somerset thrive, by supporting local enterprises to accelerate their growth by establishing a culture of innovation and dedicated skills training; we created a set of bespoke workshops with Hewlett Rand so leaders and managers had access to funded support needed to grow and develop their capabilities'. Says Lynsey McKinstry, Business Partnership Manager at Weston College
'The sessions offered management skills, informative breakout sessions around coaching, empowering teams and sales development. The participants were able to talk peer to peer about their own experiences which proved invaluable as attendees came from a mix of sector backgrounds – health, tech, hospitality, manufacturing, charity, creative and public sector'.
'The Hewlett Rand training team are calm and methodical, with excellent presentation skills. They covered a wealth of topics through careful guidance and planning, matched with great interaction, concepts and techniques; the feedback was hugely positive. Our collaboration with Hewlett Rand continues as we continue to roll out further training to support local businesses with the skills they need to growth'.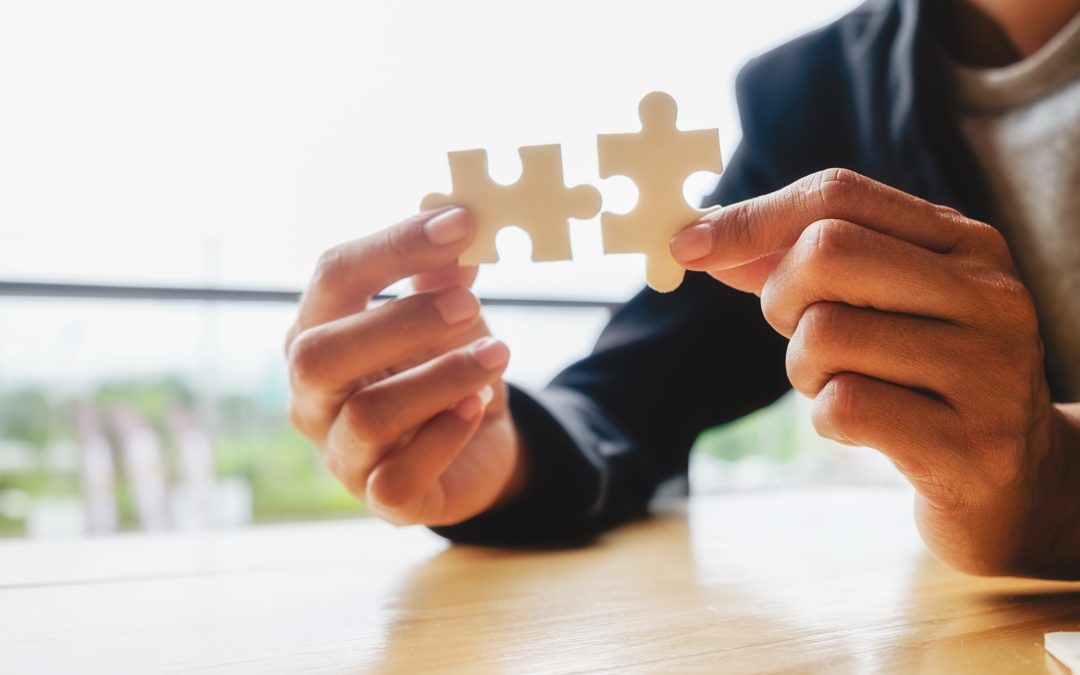 Mental Health Foundation Research has shown that 1 in 6 employees experience mental health issues in the workplace.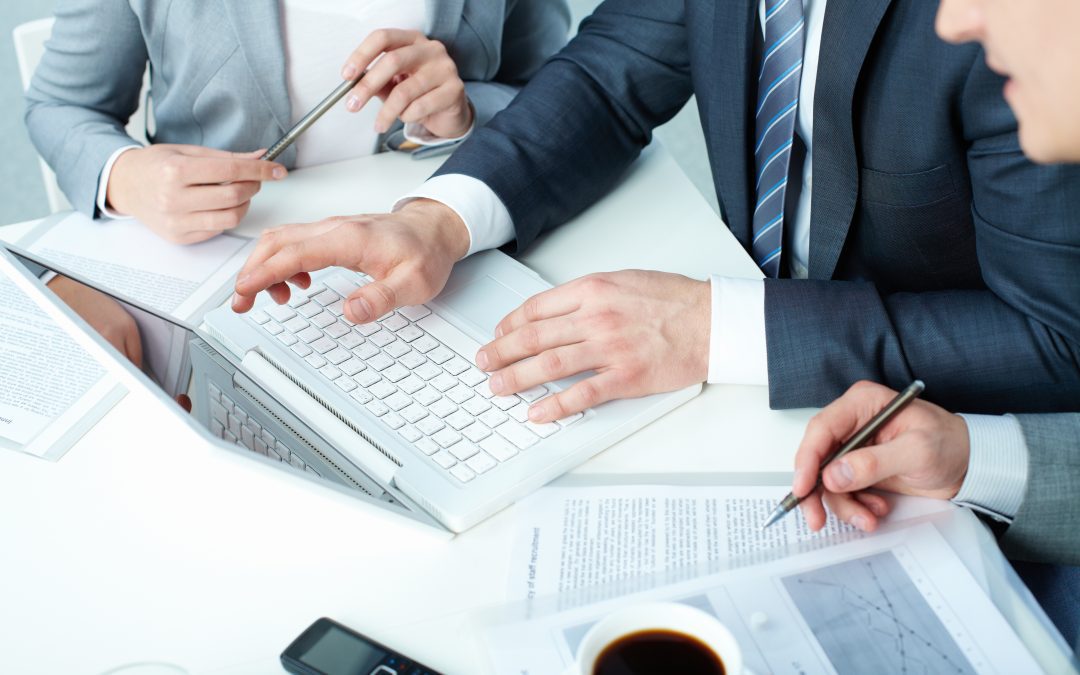 If you are leading an organisation, department or a team, how can you assess your leadership to identify development that will improve your performance and results?
Want to know more about how we can help?
How much could training and self-empowerment transform your organisation's performance?
Call us today on +44 (0)330 004 0868 or email enquiry@hewlettrand.com to find out.