"We hired Hewlett Rand for 11K's Company Strategy Away Day in June 2023. It was our first time to do it with an external leadership provider and we're all feeling empowered and inspired after the day.
Read More
Hewlett Rand professionally led us to think big, think deep, and think long term. We got to take a step back to review what's working and what's not working; what our 3-year vision plan is; what the world's challenges that would affect our business; and most importantly, what the key projects are to action as the next steps.
Hewlett Rand showed absolute professionalism, strategic thinking, thorough consideration, and flexibility in his approach in guiding us during the Away Day. He has also generously introduced so many people to us since we met. I cannot recommend Hewlett Rand more highly enough. If you're looking for a capable leadership provider, Hewlett Rand are THE ONE!"
Close
Sally Maier-Yip,  Managing Director,  11K Consulting Ltd
"Hewlett Rand was recommended to us when our company was at a crossroads after the Managing Director announced his forthcoming retirement. He put together an 'Away-day' which took all Directors out of the business for the day, away from ringing phones and intrusive emails, and gave us a safe space to explore and devise a strategic plan to develop the future of our business.
Read More
Hewlett Rand's gentle, but insistent, probing got us to really think about what we wanted to achieve and how we would like the company to look in 5 years' time. Their style was exactly what we needed, and we came away with a clearer vision of what we need to do to make that vision a reality. We would thoroughly recommend Hewlett Rand's services to any other company that need experienced business management professionals."
Close
Mark Yates,  Managing Director & Co-Owner,  Scane Film Store Ltd
"Hewlett Rand provided coaching and training for B2B sales training for Eurofins, Hong Kong office. He is very patient and professional and tailored our training content to suit our needs and helped us to o boost our staff motivation and results. Apart from the training, Hewlett Rand have extensive knowledge and business network, and was kind to provide regular advice as an ongoing professional contact."
Teresa Cheung,  Global QA Manager,  CISO & Privacy Officer,  Resillion
"Hewlett Rand was a huge help to BRACE (and other charities known to me) during Covid. When the pandemic wrecked our plans for the rest of the year, we needed to switch to online delivery and attract a new audience.
Read More
As we had never delivered online events, even for an internal meeting, we asked Hewlett Rand to train our team in the essentials of running an online event. Our events took off as a result and have turned around our fortunes this year. We have also collaborated with Hewlett Rand on webinars covering different aspects of dementia, and they have been brilliant to work with."
Close
Mark Poarch,  CEO,  BRACE Dementia Charity
"Covid was an uncertain time for many, with an increased awareness around mental health in the workplace. Hewlett Rand facilitated a session on this topic for our European Divisional Managers which has been met with great feedback. I would highly recommend Hewlett Rand, they knows their subject matter, pitches at just the right level and use a good combination of group discussion and visual stimulus to highlight what is a very sensitive subject."
Sam Chapman,  Group Head of HR,  Great American Insurance Group
"Hewlett Rand supported the implementation of our first apprenticeship programme working alongside our apprenticeship delivery partner. Our programme was part of our talent development strategy and to upskill our middle managers here at GOSH.
Read More
Hewlett Rand designed and delivered several workshops as part of our accredited apprenticeship programme. What we appreciated was their ability to tailor our programme to meet our learning objectives and to meet the expectations of our learners, as well as linking the sessions with our strategy and cultural values. Hewlett Rand also integrated MBTI into the workshop delivery, which I was keen to embed following our roll out. The delegate feedback has been positive and a highlight of the apprenticeship programme. If you're looking for a safe pair of hands to develop your managers, I would highly recommend talking to Hewlett Rand."
Close
Abigail Malaley,  HR Business Partner, Great Ormond Street Hospital Charity
"For our Jinfo client, Hewlett Rand helped us to ensure that our global webinar and community series reflects the latest thinking in terms of professionalism and presentation, including elements such as interactivity and imagery. Hewlett Rand also worked with us to develop standardised documents and guides to incorporate instructional learning for presentation and facilitate of our sessions for maximum impact. I would recommend Hewlett Rand to any business requiring input into their online learning or training"
Catherine Dhanjal,  Director,  PR and Marketing,  the Answer Lt
"I hired Hewlett Rand to conduct a research project during Q4 2016 to look at ways that Bibby Financial Services can develop its sales channel people capabilities for international growth.
Read More
The approach to the analysis was well-structured and recommendations astute. Hewlett Rand worked really well with local teams across Poland, Germany and UK for phase 1 of the research. The results provided clarity and a clear sense of the priorities for us to focus our efforts for the short and long term ROI. I would highly recommend Hewlett Rand to other CEOs or Directors looking for an independent review to develop and optimise sales team impact and performance."
Close
Steve Box,  Chief Executive Officer – Europe/Asia and North America,  Bibby Financial Services
"Hewlett Rand provided extensive support on a number of strategic development and change initiatives for HSBC, Global Trade and Receivable Finance:
1) The initiation and creation of dedicated online learning modules for our Global BDM sales force to enhance their technical trade product/solution/implementation knowledge.
Read More
This involved working closely with stakeholders across multiple regions and global product experts for an extended period to guide and project manage production of bespoke learning assets.
2) Hewlett Rand effectively supported the procurement of our global management development programme and flexibly took time to pilot through our implementation in Latin America to achieve desired outcomes.
3) Hewlett Rand also supported a number of enabling initiatives including driving change through a transformational training and communications software pilot to support knowledge transfer and employee engagement.
I would recommend Hewlett Rand for both UK and International projects particularly for their strengths in persevering and adapting to meeting the demands of dynamic global business environment. Thank you."
Close
Mark Prime,  Senior Manager L&D,  Global Trade & Receivables Finance,  HSBC
"I have found Hewlett Rand's advice and assistance to have been invaluable to me during a period of rapid, dramatic change and transformation in my business. Hewlett Rand's insightful comment and guidance has proven to be of huge assistance and value to me."
Mark Rhoder,  Business Division Head,  DAS UK Group & CEO Amicus Legal Ltd,  DAS
"Hewlett Rand's work on developing a leadership plan has made a huge difference to my business development and implementing his recommendations has had instant results. Very impressive."
Alison Byrne,  Principle Insolvency Practitioner,  Byrne Associates
"I took my team on an offsite led and facilitated by Hewlett Rand. They pushed us to do better and was patient attentive and motivating. It was a challenging group and Hewlett Rand facilitated the offsite superbly well."
Stephen Frost,  Director of Workplace Programmes,  Stonewall
"Hewlett Rand supported a major change project I was managing for Virgin Atlantic at Heathrow developing a response to the opening of Terminal five.
Read More
Hewlett Rand coached and guided the management team through a process of task driven accountability and measurement which supported our change project and delivered tangible improvements in our business-as-usual kpi's. Their approach was challenging with patience and consideration, and we were able to demonstrate significant measurable improvements in our results. I would highly recommend Hewlett Rand's work."
Close
Andrew Huntly,  General Manager,  Virgin Atlantic Airways
"Very focused. Hewlett Rand can adapt concepts flexibly to deliver the desired business outcomes."
Steve Dewey,  Director of Operations,  Automobile Association
"We have used Hewlett Rand as a business coach and found their input worthwhile and stimulating in guiding us in setting out a plan for the next 5 years growth of our business."
Neil Kingston,  Partner,  Burton Sweet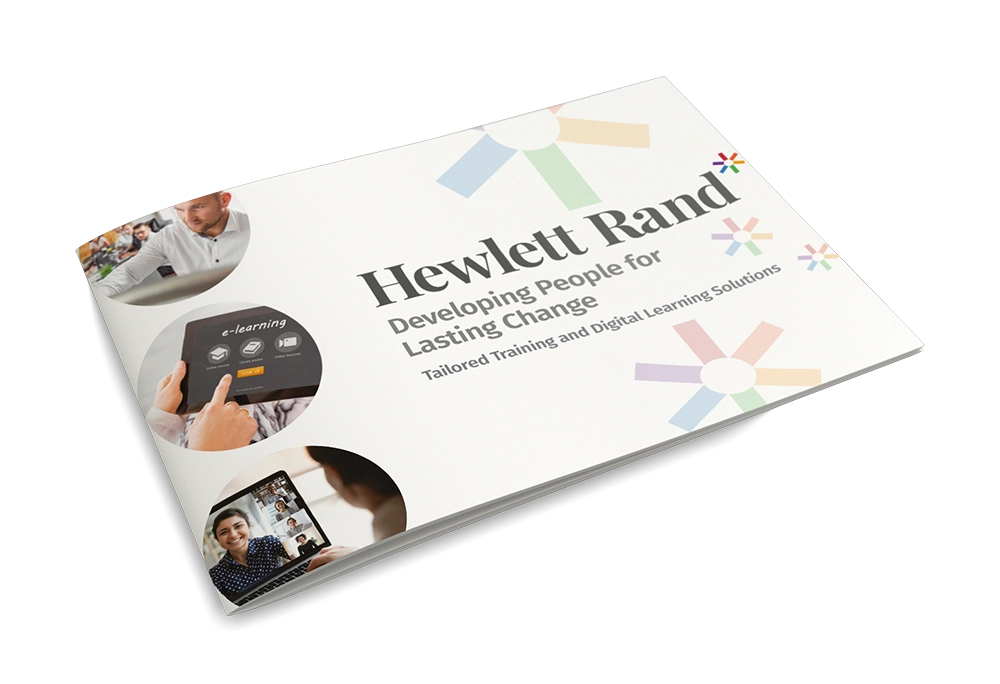 Want to know more about how we can help?
Please complete the form below, and we will contact you for a free discovery call to discuss your requirements.
Call us today on +44 (0)330 004 0868 or email enquiry@hewlettrand.com to find out.