Dragonfly Academy – A Top Team Programme for Scale Ups
To scale your business, start with your top team
We recognise that leading a Scale Up can be tough and fast paced, Top Teams can be reactive and lack the support they need to keep focussed, whilst building their capabilities for sustainable growth.
As a listed programme with the Scale Up Institute, our flagship Dragonfly Academy has been specifically designed and proven to support top teams to develop their leadership and management skills to scale for sustainable growth.
For over fifteen years we've been supporting businesses to achieve breakthrough results. We work with ambitious Top Teams' leading scale ups who are motivated to take their business to the next level. We use a blend of facilitation, training and coaching tailored to keep your Top Team focussed on your scale up strategy combined with the skills your leaders need to empower and develop a high-performance culture.
If you're a team that knows it is vital to have complete clarity of your goals, strong leadership team cohesion and effective management, we'll be an excellent partner to help you develop your skills to scale.
Interested to learn more? Reach out today.
Read more in our Brochure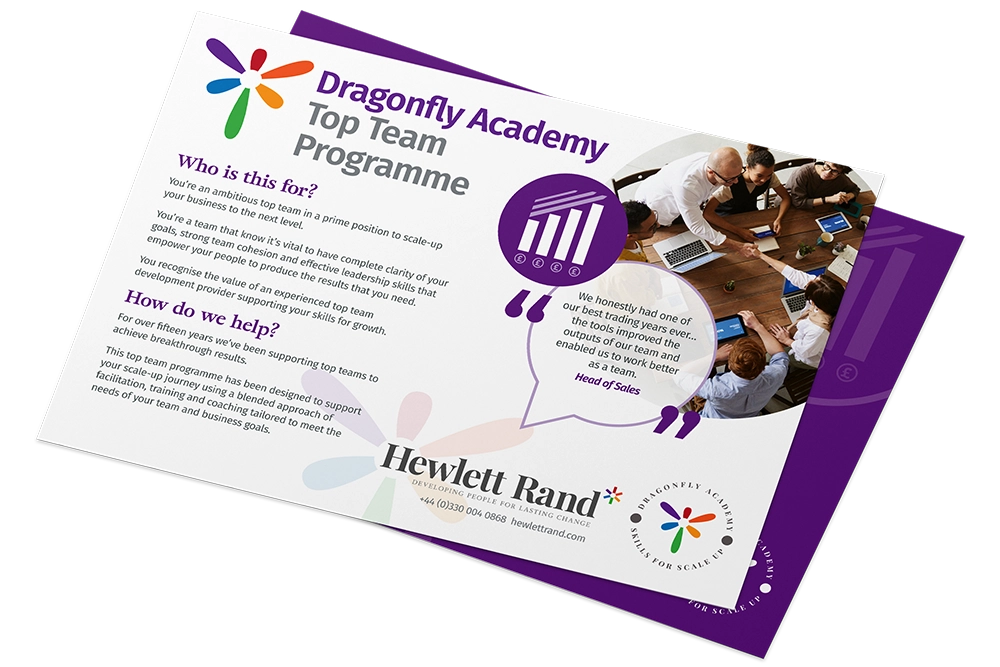 Listen to our Interview
In this interview, Richard Lowe shares more about Dragonfly Academy, how it adds value to top team skills in order to scale up successfully.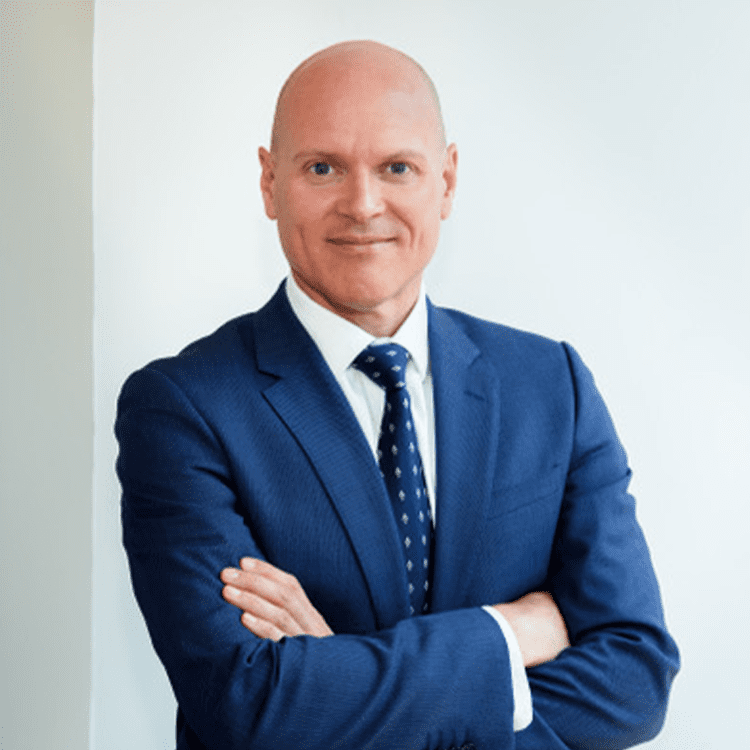 Dragonfly Academy
What's Our Approach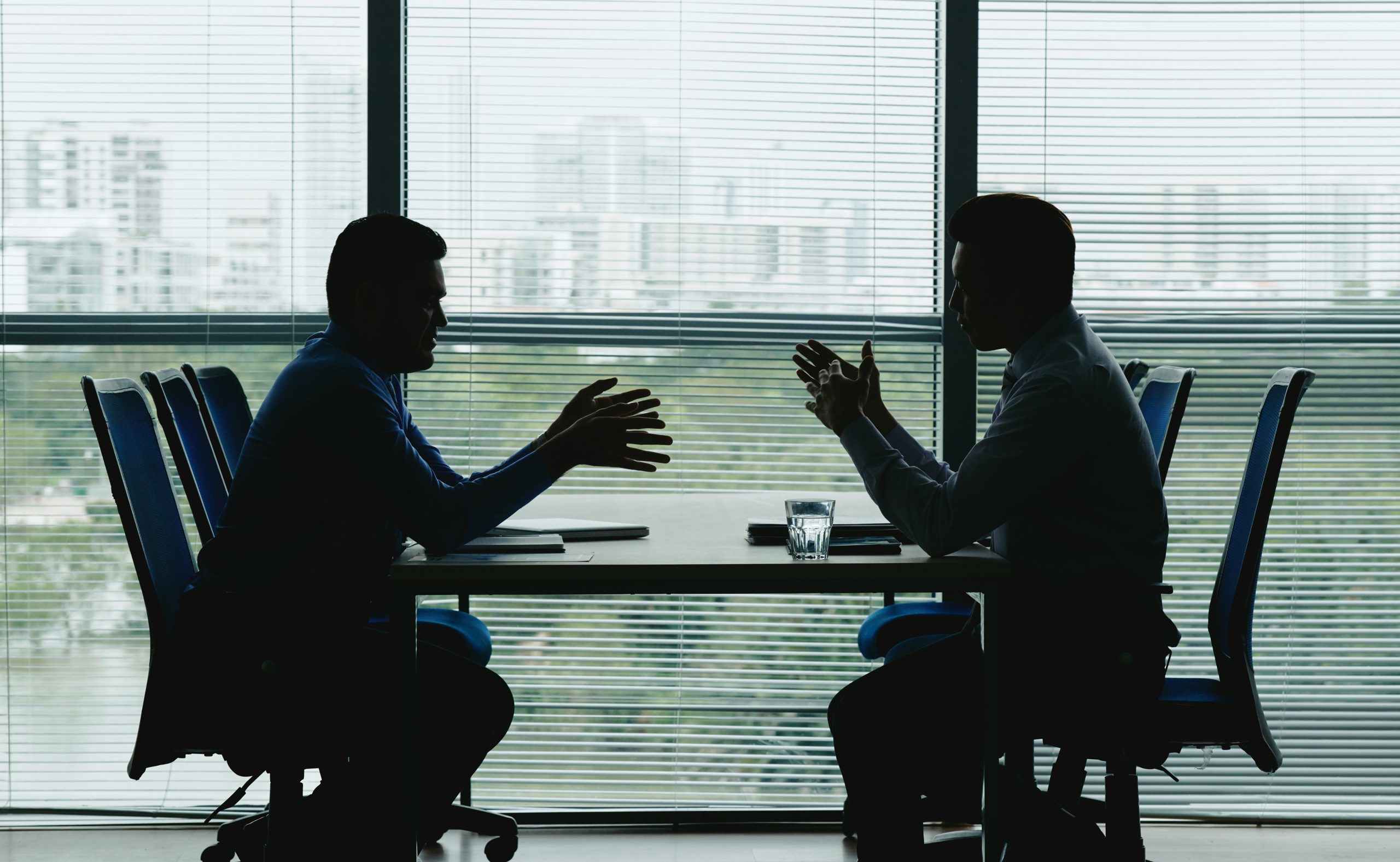 We meet with you and the team to understand your challenges, opportunities, and scale-up issues, so that we can pin-point the area of support where we can add the most value.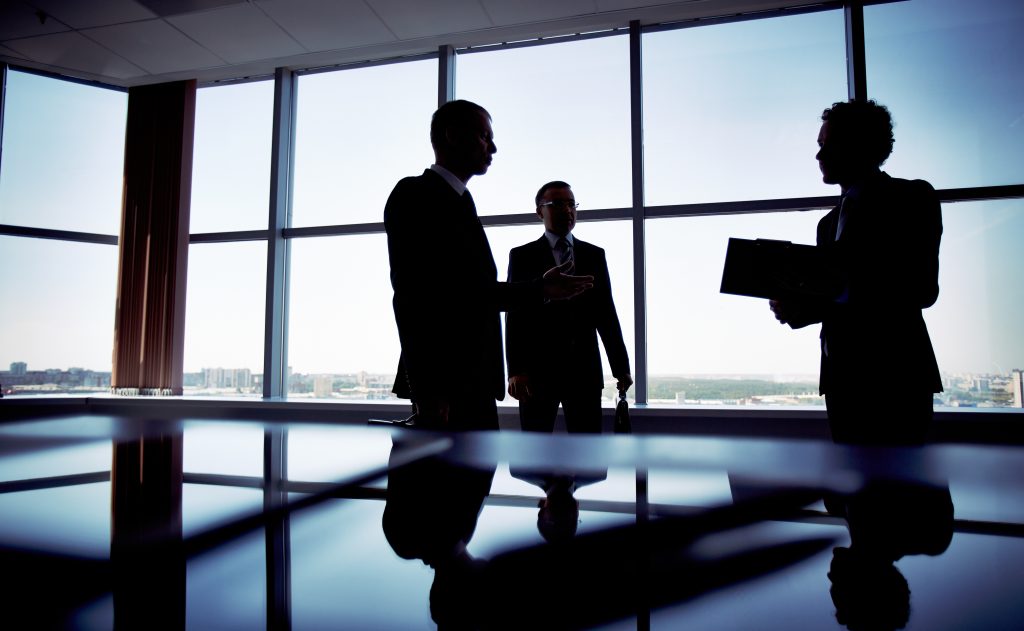 We will then design and deliver a top team programme to include the appropriate level of facilitation, training, and coaching support to meet your objectives and outcomes.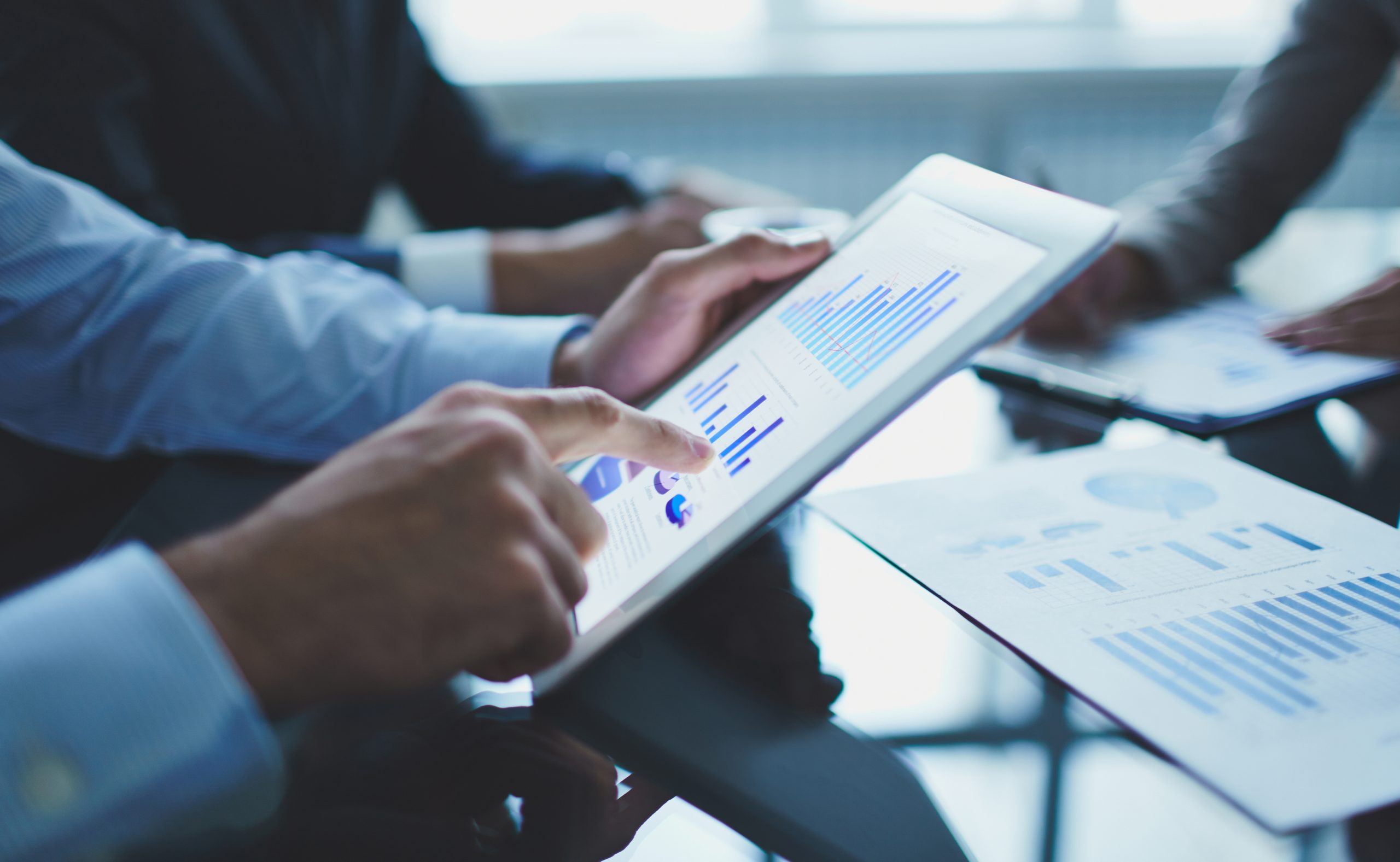 Throughout your top team programme, we embed high performance team principles, tools and practical skills that are essential for top team success and scale-up.
"Hewlett Rand are professional and tailored their training to suit our needs to boost our sales growth. Apart from the training, Hewlett Rand have extensive business knowledge, they are reliable and trustworthy and always accessible to offer advice."
"We honestly had one of our best trading years ever ... the tools improved the outputs of our team and enabled us to work better as a team"
"Hewlett Rand got involved during a significant expansion phase. The programme helped us to create greater structure and focus to our strategic activities leading to more ambitious growth and expanded services portfolio."
DR OWEN BRYNE, VP ENGINEERING
"We would highly recommend Hewlett Rand to any scale up seeking experienced facilitators, and top team training and development coaches"
BEN WHITE – DIRECTOR, MARSHFIELD BAKERY
"The Hewlett Rand training team are calm and methodical, with excellent presentation skills. Our collaboration with Hewlett Rand continues as we continue to roll out further training to support business skills to scale"
LYNSEY MCKINSTRY – BUSINESS PARTNERSHIP MANAGER, WESTON COLLEGE
Want to know more about how we can help?
Please complete the form below, and we will contact you for a free discovery call to discuss your requirements.
Call us today on +44 (0)330 004 0868 or email enquiry@hewlettrand.com to find out.